The law firm of Ronai & Ronai, LLP is accepting cases for those injured in the tragic Hoboken train accident that occurred today.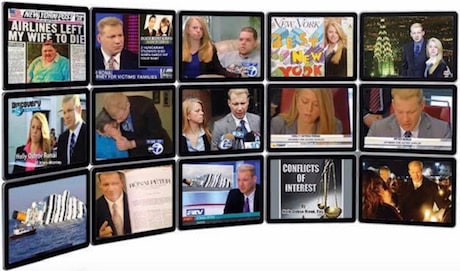 New York City Personal Injury Lawyers
Since 1996, the law firm of Ronai & Ronai, LLP has been helping injured people and their families recover the damages that they rightly deserve. Our knowledge and experience in matters of personal injury is extensive because we handle personal injury cases exclusively.
For almost two decades we have been representing the victims of motor vehicle accidents, work injuries, construction site accidents, medical malpractice, slip and falls, hazardous material exposure, defective product , boating accidents, admiralty law & ship accident, and other acts of negligence.
Our dedicated team of experienced attorneys, professional paralegals and support staff work day and night to get accident victim's money faster. Our goal is to provide the highest quality legal services to you and your family and ensure timely results. We work on a contingency basis, and we DON'T get paid unless we get YOU money.
If you have suffered an injury and believe that someone else is responsible, please contact us for a free consultation. We welcome the opportunity to talk with you and to discuss how we can help. We have convenient office locations in Westchester, Manhattan, Connecticut and Budapest, Hungary.
Novel written by Holly Ostrov Ronai, Esq. & Peter Ronai, Esq. soon to be released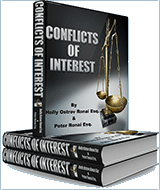 Million Dollar Advocates Forum ® Life Member




Multimillion Dollar Advocates Forum ®Life Member



America's Top 100 Attorneys ®

---
Ronai & Ronai top one percent of Lawyer's in the United States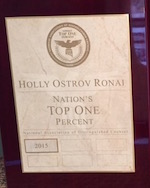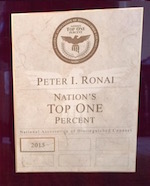 ---
-Peter Ronai Esq-
Founder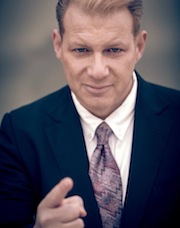 -Holly Ostrov Ronai, Esq-
Founder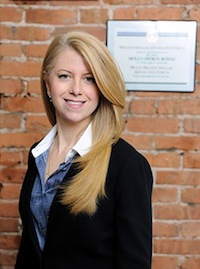 ---
800 million dollar Global settlement
Ronai & Ronai, LLP representing gunshot victims of the Las Vegas Shooting in 2017 at the Mandalay Bay Hotel, is pleased to announce that a landmark, global settlement agreement with MGM Resorts International of 735Mil to 800M dollars (depending on number of total claimants) has been reached.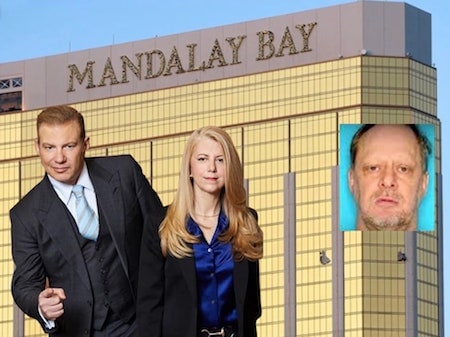 ---
"The duck boat accident that occurred in Missouri last evening was a tragedy which could have been avoided"--- Ronai & Ronai, LLP, the attorneys that represented the families of the two children killed in the "Ride The Ducks" accident in Philadelphia in 2010
---
Bloomberg News featured article quotes Holly Ostrov-Ronai, Esq. regarding Ronai & Ronai, LLP's representation of the family of cruise ship worker József Szaller - who committed suicide while quarantined on a Carnival Cruise ship during COVID-19 outbreak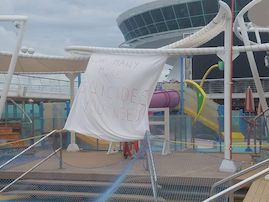 Click here for the full story
---
Victim of the Philadelphia Train Derailment Hires The Law Firm of Ronai & Ronai, LLP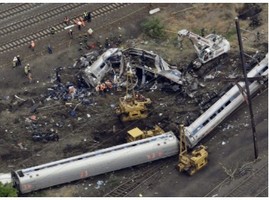 Click here for the full story
---
Ronai and Ronai settles "too fat to fly" 6 million dollar lawsuit
---
Holly Ostrov Ronai honored in the New York Times by Super Lawyers as one of the top women attorneys in NY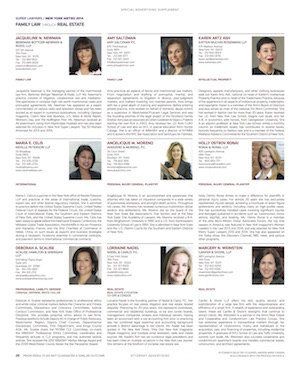 ---
Olympic Gold Medalist Tamas Darnyi Sues for Injuries
---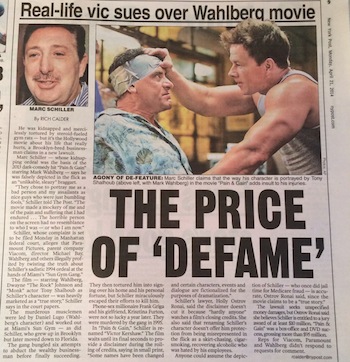 ---
Peter Ronai Biography
---
The Ronai firm sues Mark Wahlberg and Paramount pictures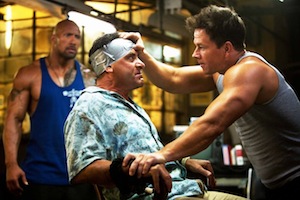 ---
Holly Ostrov Ronai, Esq. selected for New York Magazine's Women Leaders in the Law 2014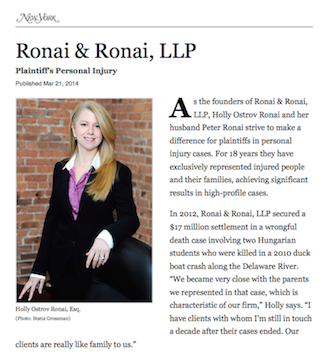 ---
FAMILY OF DOCTOR KILLED IN AMBULANCE CRASH IN WISCONSIN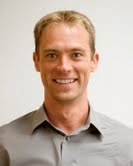 HIRE RONAI & RONAI, LLP FOR WRONGFUL DEATH ACTION
FOND DU LAC, Wis. - Dr. Stanley Phillips, 32, of Madison, diedThursday night from injuries he sustained during a Neonatal Intensive Care Unit ambulance crash Wednesday.
Phillips was a first year pediatric fellow and had just started at UW Hospital on July 1, according to a release.
"While Stan was only here a short time, he already made a big impression on all of us," Dr. John Frohna, neonatal fellowship director and vice chair for education at the Department of Pediatrics at UW Hospital and Clinics, said in the release.
Phillips' dedication to saving lives will continue through his gift as an organ donor, according to the release.
The names of the other NICU transport crew members involved in the single-vehicle crash Wednesday were also released, according to a release.
The driver of the ambulance has been identified as Ross S. Flemming, 62, of Sun Praire. The crew members have been identified Amy Duerk, 43, of Oregon, Marianne Davidson of Spring Green, and Katherine Hirsch, 36, of Madison.
The NICU transport ambulance flipped over after a single-vehicle crash on Highway 26 near Rosendale on Wednesday.
The five-member Meriter NICU transport team was on its way to pick up a NICU patient in Appleton, according to a release.
---
THE LAW FIRM OF RONAI & RONAI, LLP, FILES CLAIM AGAINST MTA, METRO-NORTH AND WILLIAM ROCKEFELLER, JR. ON BEHALF OF INJURED VICTIM OF BRONX TRAIN DERAILMENT
NEW YORK, NY (December 4, 2013) The Law Firm of Ronai & Ronai, LLP, has filed a claim against the Metropolitan Transportation Authority, Metro North Railroad Company and William Rockefeller, Jr., on behalf of a victim of the Bronx train derailment which occurred early Sunday morning.
The injured woman (who does not yet wish to be identified), an attorney who was on her way to work, was severely injured when she was violently thrown from her seat as the train car derailed. She is now unable to care for herself and her special needs child. Ronai & Ronai, LLP intends to file suit on her behalf, as well as others, shortly.
Holly Ostrov Ronai, Esq. stated that "Travelling at 82 mph around a curve in a 30 mph zone is not just negligent, it is an action which demonstrates reckless disregard for the safety of his passengers. It is a tragedy that so many people, injured individuals and those who perished in the derailment, had to suffer and/or will continue to suffer because of this one man's actions. In this day and age, no person should solely have the power or control to do such harm."
Peter Ronai, Esq. added that "The fact that there was nothing wrong with the train mechanically as the engineer originally suggested, discredits his new claim that he was "dazed". Instead of owning up to his actions and apologizing, he is making excuses, which is simply inexcusable."
Those injured in the derailment are seeking the truth about what happened and are hoping that the cause(s) of this tragedy, and how it might have been prevented, will be revealed during litigation. Further, they want all of those responsible to be held accountable, so that an incident such as this never occurs again.
---
July 22, 2013
Statement Of Ronai & Ronai, LLP, Counsel For Victims Of The Costa Concordia Disaster Regarding The Five Crew Members Convicted Of Manslaughter For The Death Of 32 People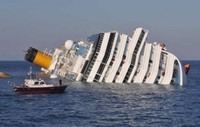 NEW YORK, NY (July 22, 2013) – On July 20, 2013, five crew members of the Costa Concordia cruise ship were convicted of manslaughter for their role in the shipwreck in January 2012, which resulted in the deaths of 32 people.
---
July 20, 2013
Ronai & Ronai Blame Carnival Cruise Lines
Four Costa Concordia crew members and a company official were sentenced to jail in Italy on Saturday for their part in the 2012 cruise ship disaster that killed 32 people, leaving only the captain still on trial.
---
Ronal & Ronai Costa clients attend trial in Italy
The captain of the capsized Costa Concordia on Thursday asked the judge at his manslaughter trial to order tests on the cruise liner's wreckage to determine why electrical and other systems failed after the vessel struck a reef off an Italian island in 2012, killing 32 people.
---
DEBATE OVER RONAI DIRT BIKE CASE IN THE BRONX
---
NYPD PURPOSELY BARRELS INTO DIRBIKERS LIKE A SCUD MISSLE. MULTI MILLION DOLLAR LAW SUIT FILED BY RONAI & RONAI
---
RONAI & RONAI FILE MULTI MILLION DOLLAR LAW SUIT AGAINST NYPD
---
March 25, 2013
STATEMENT OF RONAI & RONAI, LLP AND CAESAR GONZALEZ, JR., ATTORNEYS REPRESENTING ADALBERTO GONZALEZ, SURVIVOR OF DIRT BIKE HIT BY THE POLICE VEHICLE IN THE BRONX ON AUGUST 11, 2012, REGARDING THE VIDEO TURNED OVER BY THE BRONX DISTRICT ATTORNEY JUST DAYS AGO
Ronai & Ronai, LLP, the attorneys representing Adalberto Gonzalez in his civil case against The City of New York and the New York City Police Department, and Caesar Gonzalez, Jr., the attorney defending him for criminal charges, are appalled and outraged by the video released by the Bronx DA a few days ago.
---
March 3, 2013
Ronai & Ronai included in the "Best of NY" by NY magazine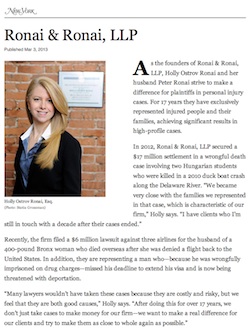 ---
February 1, 2013
Ronai & Ronai, LLP File Six Million Dollar Lawsuit Against KLM, Delta And Luftansa Airlines After 400 Pound Woman Denied Flight Home, Dies In Hungary
NEW YORK, NY (February 1, 2013) - The lawsuit, filed on behalf of Janos Soltesz, husband of deceased Vilma Soltesz, alleges various counts of gross negligence, recklessness and willful misconduct in the boarding and disembarking of Vilma and that Vilma and Janos were sent on a "wild goose chase" that worsened Vilma's medical condition and ultimately led to her death.
---
January 31, 2013
Ronai & Ronai appear on NBC News representing husband who Sues Airlines After Sick, Obese Wife Dies Abroad

---
January 06, 2013
Ronai & Ronai represent Costa Concordia survivors: 'One year on, our lives are still in ruins'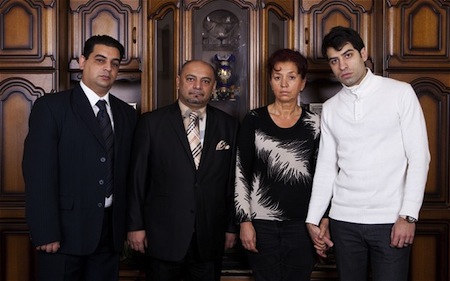 ---
December 15, 2012
Ronai & Ronai attends vigil honoring victims of CT school shooting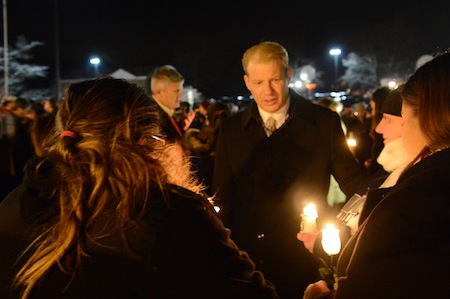 ---
December 5, 2012
New Costa Concordia Passenger Video Affirms Negligence Claim by Survivors of Hungarian Band Leader Who Died Trying to Save Others
New York, NY – There is now conclusive independent video evidence that Sandor Feher, the Hungarian bandleader on the ill-fated Costa Concordia, gave his own life trying to save fellow passengers, according to the attorneys representing Mr. Feher's estate in its Federal wrongful death and negligence Complaint against the ship's owner-operator. Read more...
---
November 28, 2012
Ronai & Ronai represent woman who dies because not allowed to fly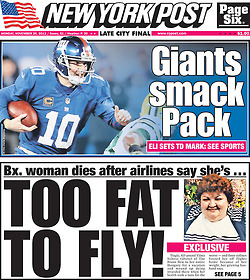 Read more...
---
November 28, 2012
Statement Of Ronai & Ronai, Llp,Attorneys At Law, On Behalf Of Janos Soltesz, Husband Of Vilma Soltesz
New York, NY - Janos Soltesz cannot comprehend for a moment the death of his wife, Vilma. While officials in Hungary listed a heart attack associated with kidney failure as the cause of death, Janos believes it was an endless tangle of heartless bureaucratic red tape on the part of three airlines – KLM, Delta and Lufthansa - that killed his wife of 33 years as she was desperately trying to return home to New York. As counsel for the Soltesz family, we are in the process of investigating the circumstances leading to Vilma's death and will take appropriate action at the conclusion of that investigation. In the interim, the family respectfully asks that its privacy be respected and that any inquiries be directed to our Firm. Read more...
---
October 16, 2012
Packed Court As Shipwreck Captain Hears Evidence
GROSSETO, Italy — The captain of the cruise ship that crashed into an Italian reef appeared in court Monday to hear the evidence against him, while hundreds of passengers who survived the deadly shipwreck and the families of those who died in it showed up just "to look him in the eye." Read more...
---
August 20, 2012
Passenger in Fatal Dirt Bike Accident Suing Police for $20 Million

Click Above To Play Network Television Commercial
Adalberto Gonzalez, the passenger on a dirt bike whose driver was killed in a collision with a police car this month, will sue the NYPD for $20 million in a civil suit claiming the officers involved in the crash acted with criminal negligence, lawyers said Monday.
Read more...
---
August 19, 2012
Ronai & Ronai featured in NY post in Bronx police cover up case
The two unidentified officers involved in a fatal motorcycle crash in The Bronx last week that left one man dead and another injured have been taken off active patrol duty while Internal Affairs investigates the accident, Police Commissioner Ray Kelly told reporters yesterday. Read more...
---
August 7, 2012
New York Law Firm Ronai & Ronai, LLP. Files Wrongful Death Lawsuit Seeking 400 Million Dollars On Behalf Of The Family Of Violinist Sandor Feher Killed In The Concordia Disaster
New York law firm Ronai & Ronai, LLP. filed a federal lawsuit in the United States District Court for the Southern District of New York (12CV-5814) on behalf of the family of Hungarian violinist Sandor Feher, seeking $400 million in damages for gross negligence against the cruise ship companies, Carnival PLC, Carnival Corporation and Costa Crociere, S.P.A. Read more...
---
Jul 12, 2012
Statement Of Holly Ostrov Ronai, Esq. And Peter Ronai, Esq. Of Ronai & Ronai, LLP, Counsel For The Family Of Deceased Hungarian Musician Szandor Fehrer And The Hungarian Survivors Of The Costa Concordia Disaster, Regarding The Apology Of Captain Schettino
The public apology of Captain Schettino while indicating that he is taking a sliver of responsibility for the tragedy, fails to demonstrate any genuine remorse for what occurred. Read more...
---
Jul 11, 2012
Ronai & Ronai appear on CBS news
Ronai & Ronai appear on CBS news for expert opinion regarding the Costa Concordia accident. Read more...
---
Jan 25, 2012
Above the law: Peter Ronai declared Lawyer of the Day
The crash of the cruise ship Costa Concordia January 13 was a real tragedy. More than a dozen people died, and more are still missing. Read more...
---
Thursday, May 10, 2012
$17 million settlement in deadly Delaware River duck boat crash
A $17 million settlement was reached Wednesday in the wrongful-death case of two Hungarian students killed two years ago when a tugboat-guided barge slammed into and sank their amphibious sightseeing boat, dumping dozens of people into the fast-moving Delaware River. Read more...
---
Monday, May 4, 2012
$200 Million In Damages Sought On Behalf Of Four Injured Performers On The Costa Concordia In Complaint Filed In Federal Court By New York Law Firm Of Ronai & Ronai, Llp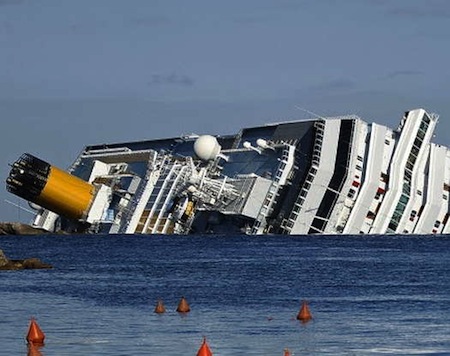 Four Hungarian performers on the ill-fated Costa Concordia cruise ship are collectively seeking $200 million in damages in a Federal gross negligence complaint (12CV-3498, filed May 3, 2012) that has been filed in U.S. District Court for the Southern District of New York against the ship's owner and operator. Read more...
---
Monday, April 30, 2012
Federal Trial Begins Monday, May 7 in Fatal Duck Boat Disaster
A non-jury trial begins Monday, May 7, in U.S. District Court in Philadelphia regarding the civil wrongful death case (C.A. No. 10-5750 and C.A. No. 11-79) resulting from the July 7, 2010 collision between a tourist duck boat and an empty sludge barge...
---
Sunday, April 15, 2012
Ronai & Ronai Duck Boat case featured on NBC
When a sightseeing boat in Philadelphia has engine problems, the captain drops anchor to make a few quick repairs. Little does he know that the boat is in the middle of a shipping lane and an enormous barge is approaching - fast. See what happens in "Caught on Camera: Overboard!". Watch video...
---
Monday, January 30, 2012
Ronai & Ronai Representing Victims Of Costa Concordia Cruise Ship Disaster: Partner Foils Fraud Attempt
Highly respected for their compassion and legal expertise in the the Hungarian community in the U.S. and overseas, the attorneys of Ronai & Ronai were quick to respond to the needs of victims following the January 13, 2012 cruise ship disaster involving the Costa Concordia . Read more...
---
New York Man Sentenced in Tragic Philadelphia "Duck Boat" Accident
Matthew R. Devlin, 35, of Catskill, New York, was sentenced Tuesday to one year and one day in prison for misconduct of a ship operator causing death, in relation to the "Duck boat" accident on the Delaware River here July 7, 2010. Read more...
---
Monday, March 7, 2011
Statement Of Ronai & Ronai Regarding Release Of Ntsb Documents In Duck Boat Fatal Accident Invetigation
Documents released today by the National Transportation Board (NTSB) confirm that the operator of the tug boat was distracted - talking incessantly on his cell phone...
---
Friday, July 16, 2010
Duck boat victims' families hire Ronai & Ronai attorneys
The parents of the two young victims who died in this summer's Duck Boat Accident. They are pursuing wrongful death suits...
For information regarding the Duck Boat Accident, please click on the following link:
Peter Ronai appears in GQ Hungary